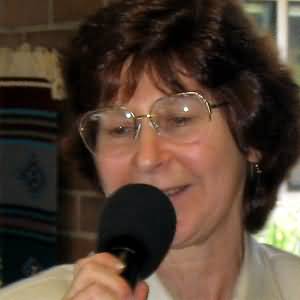 The Reverend Marcella (Peg) Pfab was installed as pastor of Southminster Presbyterian Church on April 28, 2002. She found herself drawn by Southminster's commitment to inclusiveness along with the beauty of the Pacific Northwest. Previously from Minneapolis, MN, Pastor Peg served for fifteen years as campus minister for the University of Minnesota and head of staff at several churches before being called to serve at Southminster.
Peg is highly experienced in leading visioning and strategic planning, social justice and outreach, and in planning alternative worship forms. Most of all, she has a love of parish ministry.
Listen to Pastor Peg deliver one of her sermons and you will recognize what a special gift she has. In her calm and peaceful manner, she speaks as if she is speaking to you alone. Her message is clear, concise, and meaningful, and her stories are peppered with a wonderful sense of humor that is Peg.
We, at Southminster, are honored to have such an intelligent, compassionate, and genuine person challenging us to grow in our spiritual faith. We invite you to be our companion on this journey.
Peg is married to Michael Houge. The couple has one daughter, Susan, who graduated from Pomona College in Claremont, California in 2002.